Protein chocolate pancakes - Your 100% chocolate breakfast
Strength Post workout meal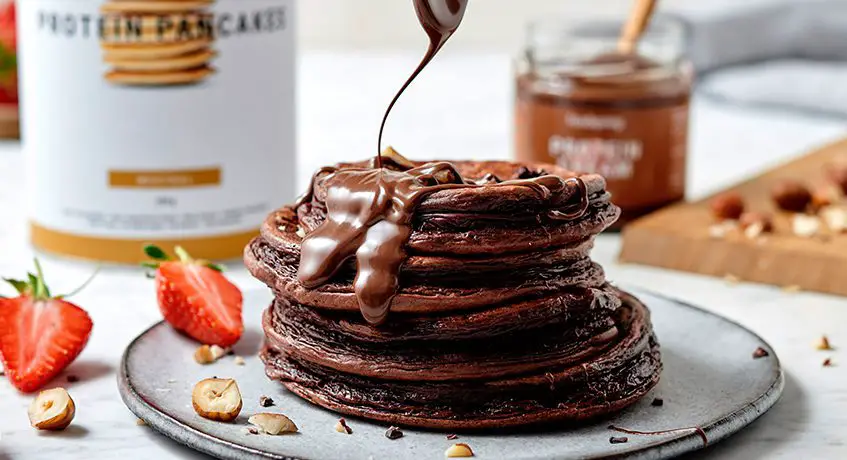 A chocolate dream ... For your cheat meal, discover our recipe for protein pancakes with double chocolate: an explosion of flavors for your breakfast! Our pancake recipe contains 6 x more protein than a regular pancake mix and contains no refined sugar. You also save your macros on carbohydrates - without forgetting the taste!
Ingredients
80 g
Mix for protein pancakes
2 cases. unsweetened cocoa powder
150 ml milk (semi-skimmed)
1 tbsp Hazelnut Protein Spread
optional a little coconut oil to oil the pan
Instructions
In a shaker or a small bowl, combine the protein pancake mix, cocoa powder and milk. Mix well until a smooth paste is obtained.
Let the coconut oil heat up in the pan.
Using a ladle, pour the batter into the center of the pan. As soon as bubbles appear, turn the pancake over and cook the other side.
On a plate, arrange the pancakes and cover them with the protein spread.
Enjoy your meal !
---