Banana bread vegan - Healthy fat-free banana bread
Strength Post workout meal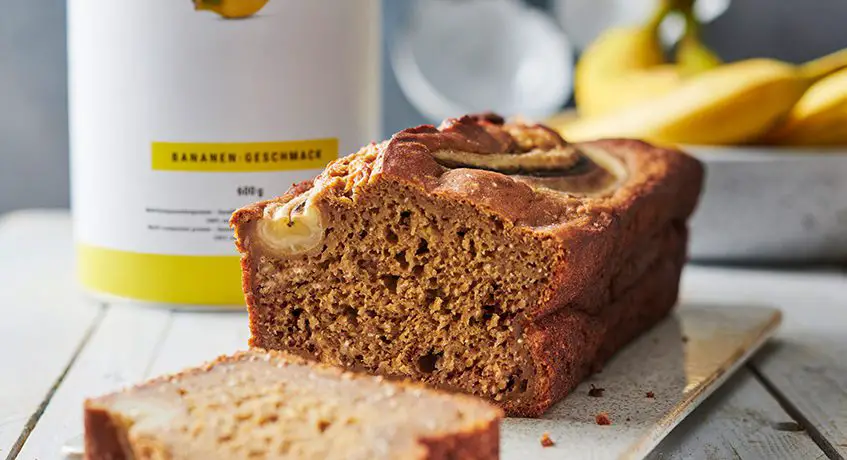 Soft and naturally sweet, our vegan banana bread is healthy too. In this vegan variant, we have replaced animal products with 100% plant-based ingredients. Chia seeds replace eggs, applesauce is just as smooth as butter and thanks to our vegetable protein, you save on sugar and flour. Diet and refined to keep the banana in every bite!
Ingredients
2 ripe bananas
15 g White Chia Seeds
280 g soy milk
120 g applesauce
100 g coconut sugar
220 g wholemeal spelled flour
60 g Banana Vegetable Protein
2 tsp baking powder
optional: banana topping
Instructions
Preheat the oven to 180 ° C.
In a salad bowl, mash the bananas with a fork. Add the chia seeds, soy milk, compote, coconut sugar and mix.
Then add the flour, vegetable protein and yeast and mix until you get a smooth dough.
Grease a cake tin or cover it with baking paper. Pour the batter. If desired, cut a banana in half lengthwise and place on top for decoration.
Place the banana bread in the oven for 60 minutes. Cover with foil or baking paper to prevent the top from blackening. Check for doneness with the tip of a knife.
Let the banana bread cool before serving.
Enjoy your meal !
---