Gluten-free calzone pizza A classic, in addition to diet!
Strength Post workout meal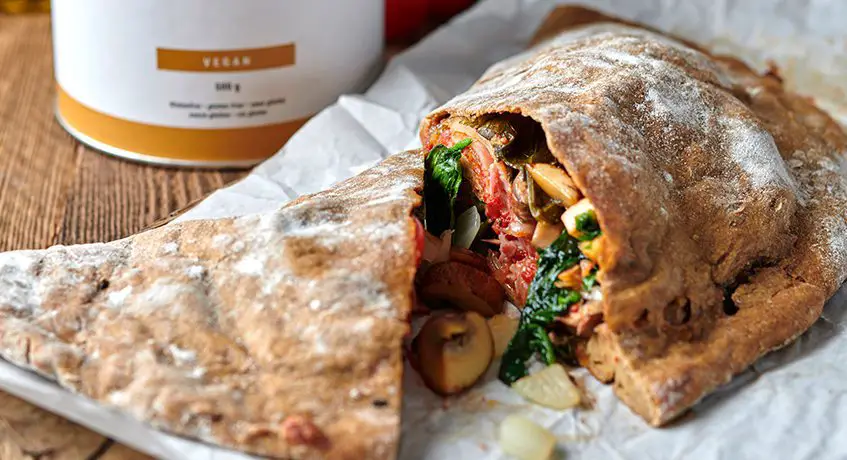 Mamma mia, this pizza looks so good! Transform your kitchen into an Italian restaurant with this delicious calzone pizza. What makes our recipe so unique: our mix for Protein Pizza is free from white flour, and contains only quality vegetable proteins. A healthy and succulent recipe.
Ingredients
100 g Protein Pizza
100 ml water
For garnish :
80 ml tomato puree (seasoned with salt, pepper, oregano)
2 slices of ham
1 handful of baby spinach
3 mushrooms
0.25 onions
50 g mozzarella (light)
Instructions
In a salad bowl, mix the Protein Pizza mix with the water until you get a smooth dough.
Flour a sheet of baking paper and spread the dough on it. Cover half of the dough with tomato puree.
Finely chop the mushrooms and onions. Top the pizza with all the ingredients.
Moisten the edges a little. Fold the unstuffed half of pasta over the filled half and press down tightly to seal the edges.
Place the calzone pizza in the oven at 180 ° C for 25-30 min.
Enjoy your meal !
---