Banana Protein Pancakes
Strength Post workout meal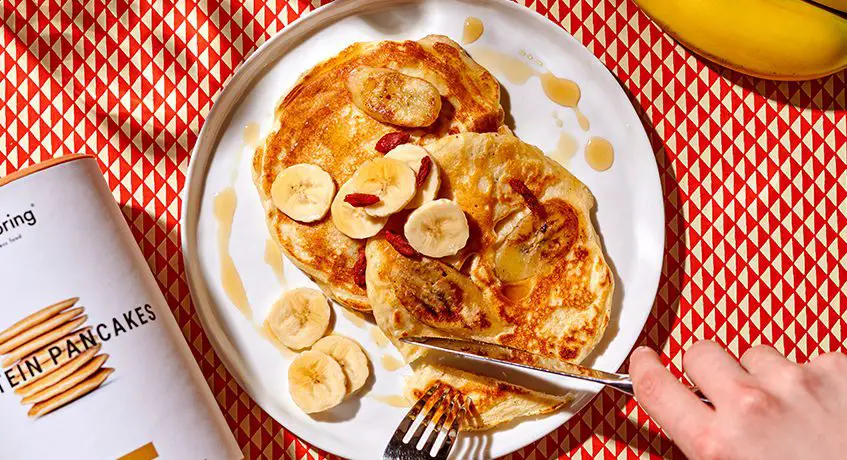 Aaah pancakes are a bit like the perfect breakfast ... Yes, but there you go, it takes organization, flour, eggs ... In short, it's complicated! With foodspring, your life is simpler: a ready-made mixture, a little water and a banana. Mix everything together, and there you are with excellent banana pancakes, ready to eat!
Ingredients
80 g Mix for protein pancakes
150 ml water
1 ripe banana
0.5 tsp cinnamon
10 g Coconut oil Coconut oil
optional maple syrup
Instructions
In a shaker or bowl, combine the pancake mix, water and cinnamon. Mix until a homogeneous paste is obtained.
Cut the banana into pieces. Heat the coconut oil in the pan.
Pour a ladle of batter into the pan. Add banana pieces. Once bubbles appear, turn the pancake over and cook the other side.
Serve the pancakes on a plate, and garnish with the remaining banana pieces and a drizzle of maple syrup.
Enjoy your meal !
---