Overnight Oats Quick Recipe Healthy and energetic breakfast.
Strength Post workout meal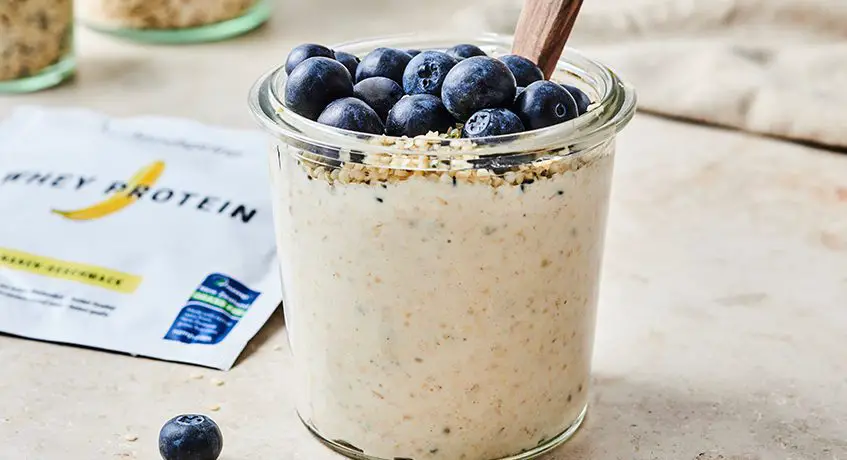 The alarm clock rings, but you would like to stay in bed another 5 minutes. Do yourself a favor, we are wide. Especially since your breakfast is already ready and waiting for you! With our Overnight Oats recipe, you're set for a successful morning. It is full of protein, complex carbohydrates and good fats. Enough to fill up with energy to start the day well.
Ingredients
50 g oatmeal
20 g Whey protein of your choice
150 ml milk (1.5% fat)
30 g lean white cheese
1 tbsp hemp seeds
optional blueberries topping
Instructions
In a glass or bowl, pour the oatmeal, protein, milk, cottage cheese, hemp seeds and mix well.
Let sit in the refrigerator overnight.
The next day, stir the Overnight Oats once and enjoy with blueberries or seeds, as desired.
Enjoy your meal !
---