Mozzarella Salted Waffles Crispy waffles to die for.
Strength Post workout meal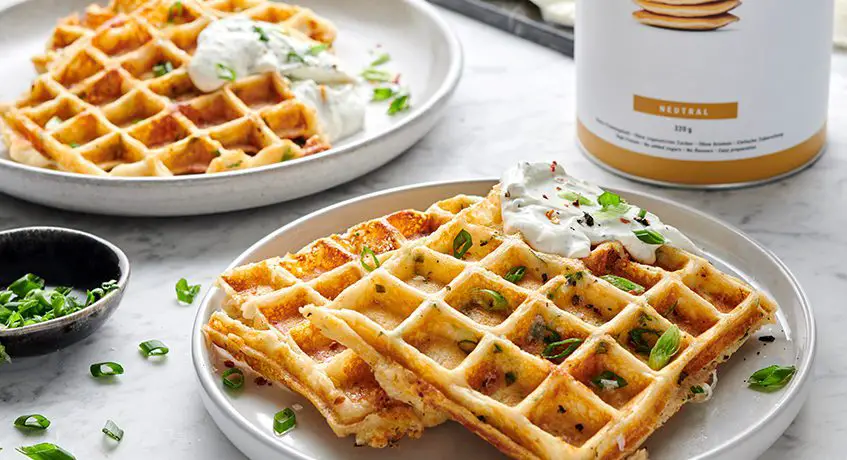 Hmm… what could be more satisfying than still warm mozzarella melting in the mouth? At foodspring, we love cheese and this recipe will be worth dusting off the waffle maker you only used once, right after buying it. In addition, a savory waffle is an original idea that will create a surprise during your next brunch. Nothing complicated, just use our mix for Protein Pancakes!
Ingredients
80 g Mix for protein pancakes
130 ml mineral water
40 g mozzarella (light)
1 new onion
fresh parsley, salt and pepper
10 g optional cottage cheese with herbs as topping
Instructions
In a bowl, mix the pancake mix with the water until you get a smooth dough.
Taper the mozzarella into small pieces, chop the new onion and parsley.
Incorporate everything into the dough. Salt and pepper to taste.
Heat the waffle maker.
Oil with coconut oil.
Bake waffles until golden brown and serve. Garnish with white cheese with herbs as desired.
Enjoy your meal !
---