Café Dalgona foodspring - The ultimate in whipped coffee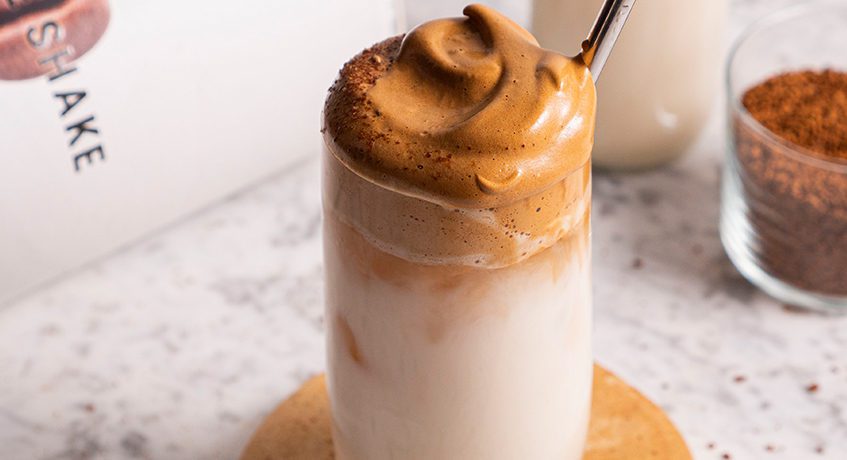 Are you a fan of coffee in general? So don't miss the new trend in Dalgona coffee, also known as "whipped coffee". This is a coffee with a super smooth cream, which contains only three ingredients. foodspring adds a little extra to this recipe with your favorite protein powder. For a recipe rich in gluttony but also in fiber and protein! What to enjoy your coffee break as it should be.
Ingredients
1 tbsp instant coffee
1 tbsp coconut sugar
1 tbsp Hot water
1 tbsp Whey Protein Coffee Taste
200 ml almond milk without sugar
1 handful of ice cubes
Instructions
In a high container, pour the soluble coffee, hot water, coconut sugar and mix with an electric mixer for 3 to 5 minutes.
Add the Protein and mix everything again.
Pour the milk and ice cubes into a glass or mug. Add the mixture and stir with a spoon.
Enjoy your meal !
---