Braided bun
Strength Post workout meal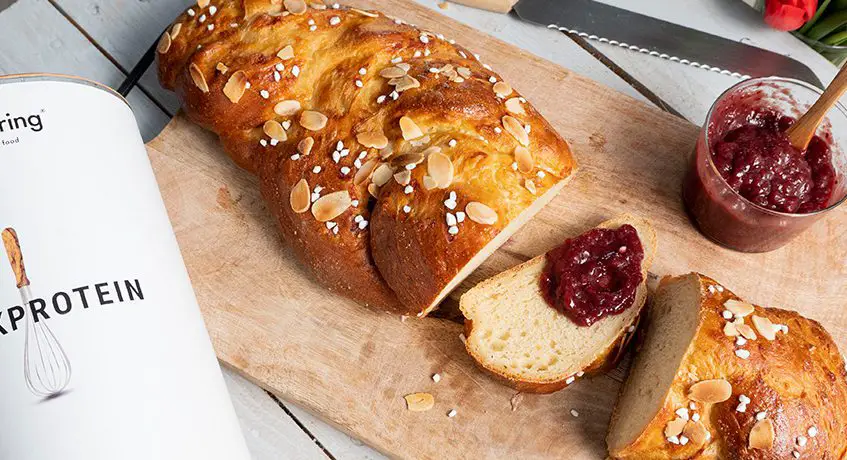 Ah, the good braided brioche of your childhood, the perfect afternoon snack ... Why not relive this moment of sweetness with our homemade brioche recipe? With our Cooking Protein, you save on carbohydrates and give yourself protein! What to appreciate even more this recipe.
Ingredients
300 ml semi-skimmed milk, lukewarm
0.5 cube of fresh yeast
1 tsp Brown sugar
100 g applesauce
0.5 tsp salt
350 g spelled flour
150 g Protein to cook
Decoration Slivered almonds, decoration sugar, raisins ...
Instructions
In a bowl, gently combine the lukewarm milk, yeast and sugar. Set aside for one minute, while the mixture foams.
Add the rest of the ingredients and mix until you get a paste. Knead to obtain a smooth dough.
Cover the dough and let it rest at warm or room temperature for at least 1 hour. It should double in size.
Flour the work surface. Create 3 rounds of dough of the same size and braid them.
Prepare a baking sheet with baking paper and place the brioche on it. Brush with egg and add the almond flakes and / or the decorating sugar.
Preheat the oven to 170 ° and cook for 30-35 minutes. The brioche should be golden brown.
Enjoy your meal !
---