Blueberry Protein Pancakes - A real fruity delight for breakfast!
Strength Post workout meal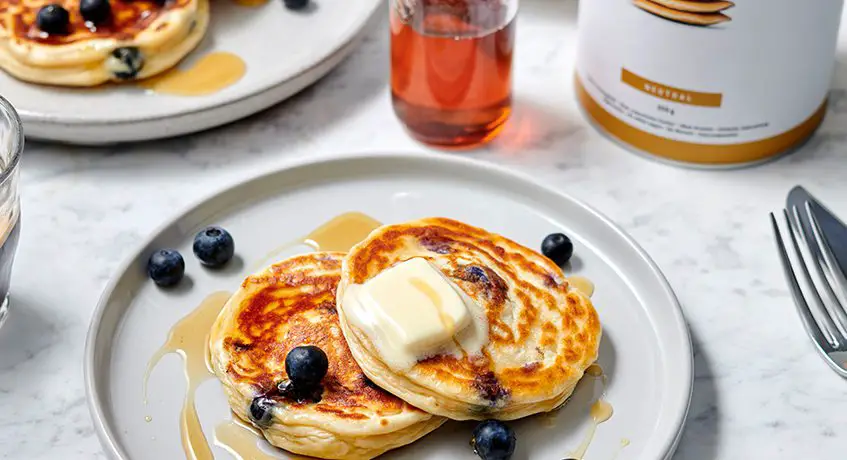 In the spectrum of classic American recipes, blueberry pancakes have pride of place. For the ultimate fitness recipe, foodspring took the original recipe and spiced it up to make it healthy AND delicious. The result ? 6x more protein than a regular pancake mix. We'll let you try the recipe!
Ingredients
80 g Mix for protein pancakes
130 ml milk (semi-skimmed)
70 g blueberries
10 g Coconut oil Coconut oil
toppings (optional) maple syrup, square of butter
Instructions
Combine pancake mix and milk in a bowl. Mix with an electric mixer until a smooth paste is obtained. Add the blueberries to the dough.
Heat the pan with a little coconut oil.
Using a ladle, pour a little batter in the center of the pan. Once bubbles form, turn the pancake over to cook the other side.
Serve on a plate with the toppings of your choice.
Enjoy your meal !
Notes
For even more indulgence, you can add chocolate chips to the dough.
---