Protein French toast
Strength Post workout meal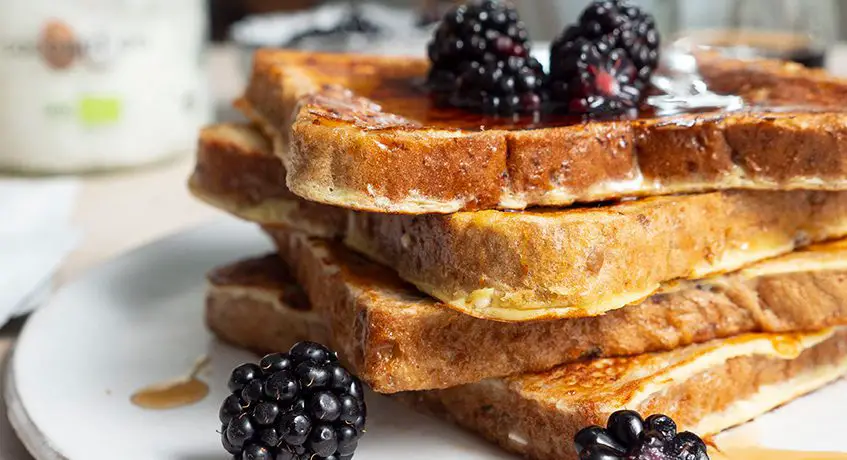 The morning sandwiches are a great breakfast classic, but we would forget an even more gourmet version… The famous French toast! And foodspring offers you a super simple protein French toast recipe, without sugar (!!) and without butter! Yum yum
Ingredients
1 egg
1 egg white
100 ml almond milk (sugar free)
20 g Shape Shake Cocos Crisp
OR
20 g Whey Coconut Crisp Protein
3 slices bread (preferably stale bread)
1 tbsp Coconut oil
Instructions
In a deep plate, combine the milk, whey, egg and egg white with a small whisk or a fork.
Dip the slices of bread on the plate.
The more stale the bread, the more it should be soaked.
Add Coconut Oil to the pan. Cook the slices of bread in the pan. Brown them on each side.
Place the French toast on a plate and serve with chopped fruit or other toppings.
Enjoy your meal !
---